Following the UK Government's announcement of a second national lockdown in England from Thursday 5th November, please be assured there are no planned changes to our manufacturing and service levels during this period.
Pyroplex is delighted to welcome Andrew Yoong to the Technical team, in a new position for the company of Technical Development Manager.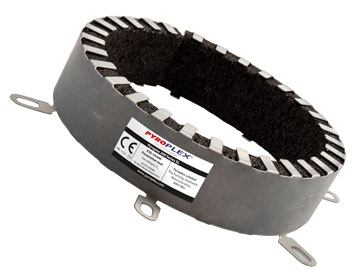 Our design and development team have taken our market-leading 200 series pipe collar and made it slimmer to create the brand new 200 Series SL. We set them quite a task as maintaining the integrity and quality of the 200 series was imperative. The 200 series SL is still 2hr rated and still contains our unique, UK manufactured intumescent material at its core.
Our colleagues in Hong Kong have recently appeared in an industry leading publication in the Asia Pacific region; Asia Pacific Fire Magazine. General Manager, Rebecca Yeung, took the opportunity to showcase our Pyroplex range of products. Contributions from our Technical Manager, Andy Walsh, ensured readers enjoyed great insight into the installation of fire containment products.
Pyroplex is enjoying a busy and hugely successful few days at the 20th International Architecture, Interior Design & Building Exhibition (ARCHIDEX) in Kuala Lumpur.
Pyroplex will be exhibiting at the Archidex Exhibition which is being held at the Kuala Lumpur Convention Centre between the 3rd and 6th of July.